Thanks for capturing my incredible masculinity on this canvas! 

Jack Whitehall
The best painting I have ever seen of myself.

Ronnie O'Sullivan
Jamie is a very talented artist.

Sir Alex Ferguson
Lovely to meet you. Thank you for the painting! it's fantastic!

Dame Jessica Ennis-Hill
celebrity Endorsements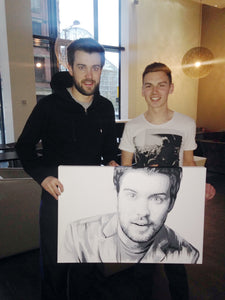 Jack Whitehall
I completed and presented a portrait of the comedian Jack Whitehall. Jack thanked me for capturing his 'incredible masculinity on this canvas'.
Sir Alex Ferguson
Sir Alex Ferguson is one of many who own a piece of my work. Sir Alex was really impressed with my artwork mentioning that I was very talented and he couldn't wait to meet me. Sir Alex kindly invited me to join him at a Manchester United game.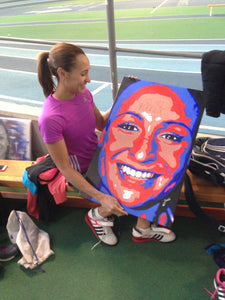 Dame Jessica Ennis-Hill
Jessica Ennis-Hill DBE (World heptathlon champion) also invited me to join her during training for the Olympics; she fell in love with her painting.